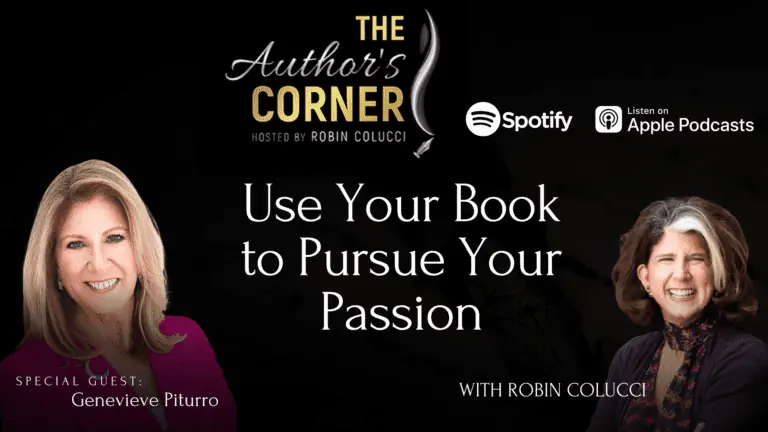 Did you know a good book is the key to pursuing your life's true calling? Listen in on Genevieve Piturro's heartwarming journey of finding her purpose and how she passed on the spark of passion to her readers with her book, Purpose, Passion, and Pajamas. Dive in and ignite your connection to others in this episode!
Key Takeaways from This Episode
How a writer cultivates connection with words
Significance of finding the right people to support your dream of being an author
The role of luck and timing in releasing your book
Charitable initiatives that the Purpose, Passion, and Pajamas created
The power of support in an author's decision-making process
Resources Mentioned in this episode
About Genevieve Piturro
Once a successful TV executive, Genevieve found her purpose when a 6-yr old girl's question rocked her life, and she jumped off the corporate ladder. Piturro founded the non-profit Pajama Program, which in 2022, celebrated its 21st anniversary, having delivered more than 7 MILLION new pajamas and new books to children through 43 chapters across the U.S. Genevieve is a professional speaker and purpose consultant. She shares life and leadership lessons from her award-winning Amazon best-seller, Purpose, Passion, and Pajamas: How to Transform Your Life, Embrace the Human Connection and Lead with Meaning. Genevieve most recently has been interviewed by OPRAH, The TODAY Show, GMA, The Early Show, CNN, and Fox & Friends. She also has appeared in The Wall Street Journal, O Magazine, Forbes, and Parenting Magazine.
Website: Pajama Program
Love the show? Subscribe, rate, review, and share!
Join The Author's Corner Community today: