We enjoyed chatting with Dr. Randy Paterson in this episode. Hear him talk about his strategies of using reverse psychology and real-life affirmations to help other people find their way through depression and life failures. Yes, stick to repeatable processes and what works, and hit play!
Key Takeaways from This Episode
What is the main point of assertiveness?
Ways to access your book sales stats and author rank
How negative mood states impact motivation
Effects of introducing children to failure at an early age
Reasons why people write and its benefits
Resources Mentioned in This Episode
About Randy Paterson, PhD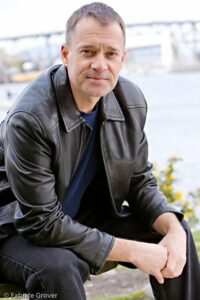 Randy Paterson, PhD is a psychologist and author living in Vancouver BC. He is the founder of Changeways Clinic, one of Vancouver's largest private psychotherapy services, and the author of How to be Miserable:40 Strategies You Already Use, How to be Miserable in Your Twenties, Private Practice Made Simple, Your Depression Map, and The Assertiveness Workbook.
He vlogs about psychology and mental health at YouTube's PsychologySalon channel, and provides online courses for professionals and the public (including a course on writing long-form non-fiction). He has provided over 300 training seminars for mental health professionals on topics including communication skills, psychotherapy process, practice management, and the treatment of mood and anxiety disorders.
Randy's Books:
Love the show? Subscribe, rate, review, and share!
Join The Author's Corner Community today:
Robin Colucci's Book: How to Write a Book That Sells You: Increase Your Credibility, Income, and Impact