We chat with Alexandra Watkins, who shares insightful and quirky ideas on how to promote a book and your brand. Today, it's all about discovering your personality, having fun, and getting your name out there. You certainly don't want to miss this!
——
Listen to the podcast here
Key Takeaways from This Episode
Resources Mentioned in This Episode
About Alexandra Watkins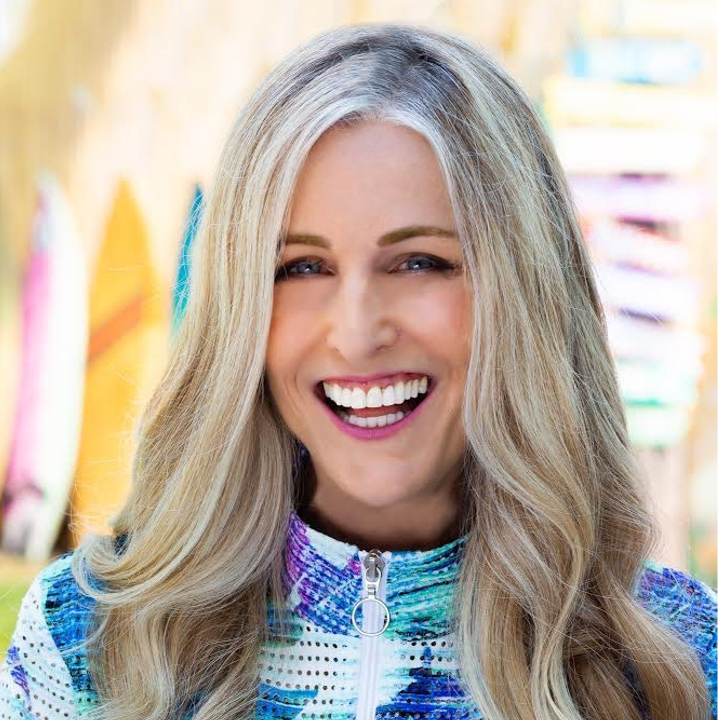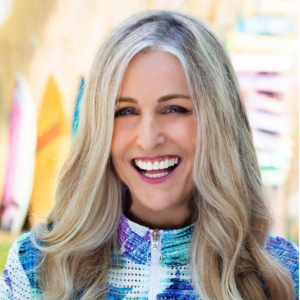 Chief Executive Boss Lady of Eat My Words, Alexandra Watkins, is a leading and outspoken authority on brand names. Her breakthrough creativity book, Hello, My Name is Awesome: How to Create Brand Names That Stick, is considered "the brand name Bible" and was named a Top 10 Marketing Book by Inc. Magazine.
Since 2005, Alexandra and her firm have created love-at-first-sight brand names for clients from Amazon to Xerox. Her name hall of fame includes Wendy's Baconator, the Neato robotic vacuum, Smitten ice cream, Spanish language school Gringo Lingo, frozen yogurt franchise Spoon Me, and the Church of Cupcakes.
Alexandra first got hooked on naming when Gap hired her to create names for their first line of body care products. Soon after, she broke into the business by talking her way into Landor via a Match.com date. Alexandra soon became a go-to resource for leading branding and naming firms with her fresh, unconventional naming style. And Landor sent her enough business to open her firm. Since then, she's generated thousands of names for snacks, software, sunscreen, sportswear, shoes, sugar scrubs, serums, and seafood. (And that's just the S's!)
Alexandra is not afraid to name names, especially in her entertaining presentation "How Not to Nayme Your Startup." She is a popular speaker and has delighted audiences at conferences, including Startup Grind, Endeavor, Collision, and LA Tech Week. She especially enjoys speaking to MBA students and has been invited to lecture multiple times at Stanford University, the University of California at Berkeley, the Tuck School of Business at Dartmouth, the University of Southern California, the University of San Francisco, the University of San Diego, INSEAD, and other fine academic institutions.
Before Eat My Words, Alexandra was an advertising copywriter, working at leading West Coast ad agencies, including Ogilvy and Mather, where she worked for five years, helped launch Microsoft Windows, and learned the language of Geek Speak. In the mid-nineties, she jumped on the dot com gravy train and rode it until it crashed in her San Francisco backyard. Alexandra took the money and ran, spending an entire year in Australia, New Zealand, Bali, and Fiji disguised as a 21-year-old backpacker. Upon her return, she followed her passion for creating names and soon after started Eat My Words.
Alexandra gets her passport stamped as often as possible. She has eaten her way through 50 countries where she's sunk her teeth into delicacies, including barbecued squirrel in Tanzania, ostrich carpaccio in South Africa, stewed camel meat in Libya, and lobster marinara in Cuba. Her favorite food is JIF peanut butter (crunchy), which she once survived on for two days on the remote island of Amantani in Lake Titicaca, Peru.
Alexandra creates imaginative succulent arrangements in unexpected containers she finds by scouring her local flea market in San Diego in her free time. She lives by the beach in her Barbie Dream House and works out of her pool house office, where she has a view of a colorful surfboard fence, tropical tiki bar, and chattering flocks of Point Loma's famous green parrots. Her three giant inflatable pink flamingos are Maui, Wowie, and Howie.
Love the show? Subscribe, rate, review, and share!
Join The Author's Corner Community today: