Are you writing for the sake of writing? Brad Kane generously shares the value of loving your craft, being passionate about what you're doing, establishing a path to success, and putting your voice out there. Lots of informative call-to-action pieces ahead!
Key Takeaways from This Episode
Resources Mentioned in This Episode
About Brad Kane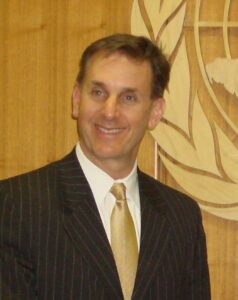 Bradford R. Kane began his career in the US Congress as Legislative Counsel to U.S. Congresswoman Cardiss Collins; as Counsel to the House Energy and Commerce Subcommittee on Commerce, Consumer Protection; and as a member of President Clinton's Task Force on Health Care Reform. After that, he served the State of California as Deputy Controller, Legislation, and subsequently, a Deputy Secretary of Information Technology. Kane was a member of the Nielsen Media Research Task Force on Television Measurement; created the Bipartisan Bridge website (advancing bipartisanship in American government); was Vice President for Government Relations at a consulting firm; and developed environmental and economic equity initiatives.
In the global arena, he was a Strategy Council member of the United Nations Global Alliance on ICT & Development, CEO of the International Commission on Workforce Development, and Director of Strategic Initiatives and Director of International Development at TechSoup Global. Kane also contributed a chapter to the book Dream of a Nation and posted many articles on The Huffington Post as a featured contributor. He received his undergraduate degree from the University of California, Davis, and his law degree from UC Hastings College of the Law.
And he is the author of Pitchfork Populism: Ten Political Forces That Shaped an Election and Continue to Change America.
Love the show? Subscribe, rate, review, and share!
Join The Author's Corner Community today: