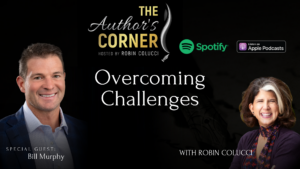 Bill Murphy joins us in today's episode to share his inspiring story about overcoming adversities in life, recognizing your self-worth, and how you can do the same. So tune in and learn actionable tips to set yourself up for success!
Key Takeaways from This Episode
Benefits of practicing a gratitude mindset

Powerful advice to help you understand yourself better

How to establish healthy habits

Valuable lessons from mistakes and experiencing trauma

Challenges and benefits of writing a book about your life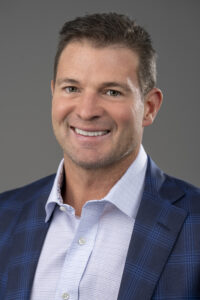 Bill Murphy

Growing up in a toxic and abusive home environment, Bill Murphy was constantly overwhelmed by fear and doubt. Nevertheless, he was motivated to show those around him that he could accomplish what he set out to do in spite of being verbally and physically knocked down.
Bill believes that when the storm hits, you have three choices: give up and become a victim; do what you can to survive or learn to thrive. You don't need to have exceptional talents or resources to overcome adversity, be resilient, and achieve extraordinary goals. You are capable of more than you realize. You can learn to thrive. Bill Murphy is proof.
Bill will be the first to tell you he is nothing special, but he's been able to overcome an abusive childhood, post-traumatic stress (PTSD), mental health challenges, and unexpected crises to finish an Ironman earn a black belt in Krav Maga, and run the Boston Marathon five times—including one on crutches. He's a regular guy who is now thriving at the top of his profession, too. Through his debut release, Thriving in the Storm: Nine Principles to Help You Overcome Any Adversity, he seeks to explain how anyone can achieve similar success.
Outside of writing, Bill is also a nationally recognized mortgage originator who has closed over one and a half billion dollars in loans and a top producer for 25 years. He has raised over $500,000 for the Make-A-Wish-Foundation, and actively supports a number of charities, including Fairway Cares, The American Warrior Initiative, and the Dana Farber Cancer Institute. He is the founder of the nonprofit Thrive Foundation.
Bill's Book: Thriving in the Storm: Nine Principles to Help You Overcome Any Adversity
Love the show? Subscribe, rate, review, and share!
Join The Author's Corner Community today: