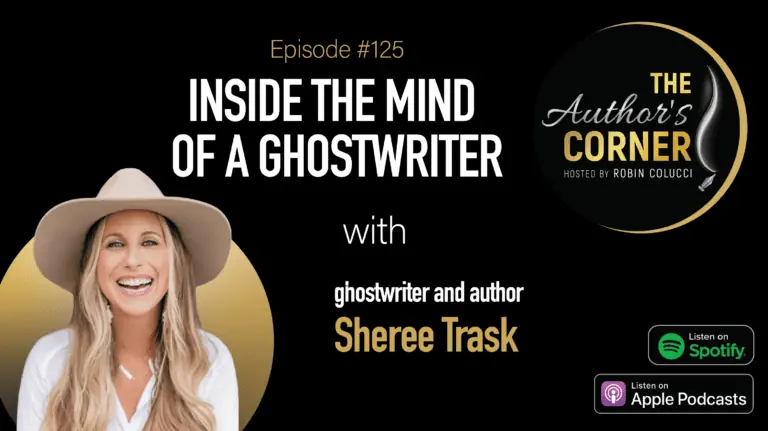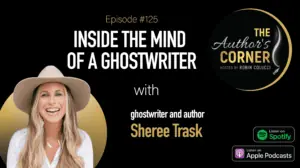 Summary:
A good ghostwriter must be a great writer. But, what makes a ghostwriter great? According to Sheree Trask, a great ghostwriter will act as your business coach, your spiritual guru, and sometimes even your therapist. 
In episode #125 of The Author's Corner, Robin speaks with Sheree Trask about what it takes to be a great ghostwriter. They take a deep-dive into ghostwriting, including which details matter in storytelling, the common mistakes authors make, and how authors can help streamline the writing process towards a great book. 
Key takeaways:
What it takes to be a great ghostwriter

How to tell what details matter in a story

The three things authors can do to support ghostwriters

Why being selfish is okay

A prescriptive memoir vs memoir

The cardinal mistakes that authors make (and how to avoid them)

And more!
About Sheree Trask:
Sheree Trask is a seasoned ghostwriter, nonfiction book writing coach, and the bestselling author of Surviving Silence: A Healing Path to Living Out Loud After Trauma. She is on a mission to help transform the hearts and minds of humanity through courageous storytelling so that together, we can raise the collective consciousness of our world and truly be free to live unapologetically out loud.