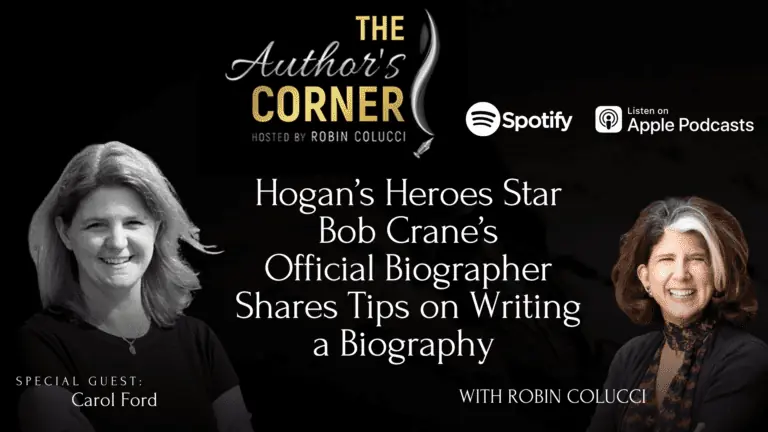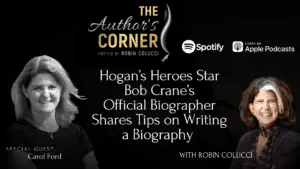 Carol Ford joins us in today's episode to share her dedication and passion for writing as one of the authors of Bob Crane: The Definitive Biography. Listen in as we talk about her experiences in researching the behind-the-scenes details and discovering Bob's complete life story from those who knew him better than most.
Key Takeaways from This Episode
Importance of asking for family's approval before writing a biography
Process and challenges of writing Bob Crane's biography
Why you shouldn't make assumptions without gathering facts
The shocking truths behind the private life and passions of Bob Crane
Significance of verifying information before publishing them
Resources Mentioned in this episode
About Carol Ford
Carol is the CEO and owner of Carol M Ford Productions, LLC, which provides individuals, organizations, and businesses with podcasting, voiceover, and video production services. She currently produces several of her own podcasts: Flipside: The True Story of Bob Crane, Ye Olde Terror Inn, and 'Hogan's Heroes' Revue.
Carol is the primary author of Bob Crane: The Definitive Biography and, along with her coauthors, is one of Bob Crane's official biographers.
She earned her BA degree with Honors in English/Liberal Arts from Glassboro State College (now Rowan University) in Glassboro, New Jersey. She is Senior Director, Editorial Services; an editor; and a managing editor for Anthony J. Jannetti, Inc. (AJJ), a healthcare association management, marketing, and publishing firm.
In 2018, Carol published Golden Linings: Tiny Tales about Pets, for Pets, through which her author profits benefit animals in need. This led to the subsequent publication of Golden Linings 2: More Tiny Tales about Pets, for Pets in 2019 and Golden Linings 3: Even More Tiny Tales about Pets, for Pets in 2020, which also raise money for animal rescue organizations and shelters.
Love the show? Subscribe, rate, review, and share!
Join The Author's Corner Community today: