Learn how to place yourself in front of your ideal audience and use the content you make to leverage every interview with top podcaster Jeremy Slate. Join us as we open a treasure trove of information about being a good guest and podcast promotion tips so you can create an impact through the power of appearing on podcasts today!
Key Takeaways from This Episode
Resources Mentioned in This Episode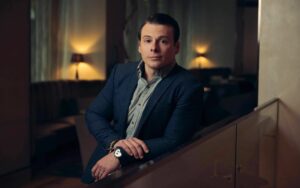 About Jeremy Slate
Jeremy Slate is the founder of the Create Your Own Life Podcast, which studies the highest performers in the world. He studied literature at Oxford University and specializes in podcasting and new media to create celebrities.
He was ranked #1 in iTunes New and #78 in the iTunes Top 100 and was named the #1 Podcast to Listen to by INC Magazine in 2019 and named a Top Influencer by Forbes. After his success in podcasting, Jeremy Slate and his wife, Brielle Slate, founded Command Your Brand to help entrepreneurs get their message out by appearing as guests on podcasts.
Love the show? Subscribe, rate, review, and share!
Join The Author's Corner Community today: