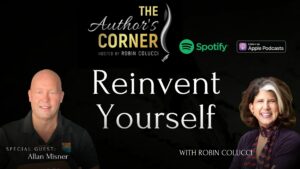 Revitalize your future by enjoying a happier and healthier life when you tune in to this episode with Certified Personal Trainer Allan Misner. Join us as he shares what you need to write a good book, slow your aging, and live in your prime, even in the later part of life.
Key Takeaways from This Episode
Allan's motivations for writing a health and fitness book

Challenges of writing a fitness book and ways to overcome them

Steps to achieving business and authorship success

Why you should be committed to achieving your fitness goals

The essence of seeking help when you need it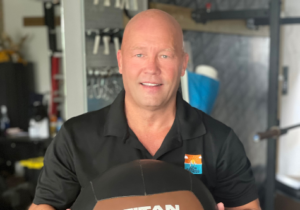 About Allan Misner
Coach Allan is a National Academy of Sports Medicine (NASM) Certified Personal Trainer, a Precision Nutrition Level 1 Coach, and a Functional Aging Institute (FAI) Certified Functional Aging Specialist. He earned specialties in Fitness Nutrition, Corrective Exercise, Behavior Change, Performance Enhancement, and Online Personal Training.
Coach Allan is the creator of the thriving 40+ Fitness Community, providing online one-on-one and group nutrition and fitness coaching for clients over 40.
He is the host of the 40+ Fitness Podcast, for which he has interviewed hundreds of health and wellness experts with a wide range of specialties.
He is also the author of The Wellness Roadmap: a Straightforward Guide to Health and Fitness After 40. This book puts you on the path to getting the body you want and living the life you deserve.
Love the show? Subscribe, rate, review, and share!
Join The Author's Corner Community today: