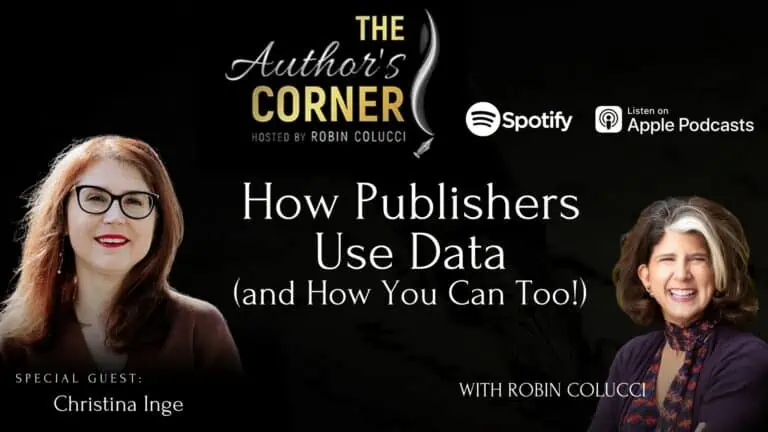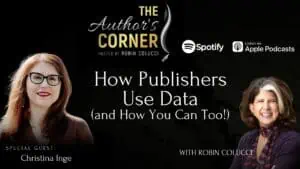 Data analytics has become essential for writing and publishing books in today's digital era, so listen in as we chat with Christina Inge about the significance of gathering relevant information in your book-writing process. Listen until the end to optimize your marketing strategies and make data-driven decisions that lead to success.
Key Takeaways from This Episode
Various methods of utilizing data to boost a publishing company's catalog
The impact of making data-driven decisions as a marketer
Free and reliable data sources and how to maximize their marketing value
Reasons why you don't need to buy information from data-curation companies
How data can make your book more relevant and sellable
Practical advice to help authors succeed in the writing industry
Resources Mentioned in this episode
About Christina Inge
Christina Inge has two decades of experience leading digital strategy and managing complex marketing technology projects. She specializes in articulating effective, efficient digital strategies for organizations using the latest channels to drive results. She is the founder of Sleek Marketing, which offers hands-on education on digital marketing in the Boston area. She is the author of Marketing Metrics and Fundamentals of Marketing Analytics.
Christina served on the board of the American Marketing Association as vice president of social media throughout much of the 2000s. She is a frequent and sought-after speaker on web analytics, content strategy, and SEO. She has worked with well-established brands such as Nissan, Smithsonian, and Pega Systems, as well as a range of startups and nonprofits. Christina has won numerous awards for her work, including the Social Media Society Social Media Stars award, as well as the FutureM Future of Marketing award. She has been a Mass challenge mentor and has served on the board of the IEEE Entrepreneur's Network.
Christina holds a BA in English from the University of Maryland University College and an MS in Instructional Technology from the University of Wyoming.
Love the show? Subscribe, rate, review, and share!
Join The Author's Corner Community today: