The publishing industry is notorious for its low pay and lack of proper representation. For it to see actual growth in today's ever-changing society, a proper DE&I vision must be crafted and put in place. Robin Colucci talks with Carrie Bloxson to discuss publishing challenges in creating diverse teams and releasing materials that shed light on equality and inclusion. They also talk about the contribution of Generation Z and Millennials in this massive shift, explaining how their wokeness helps correct misrepresentations and cultural misconceptions. Moreover, Carrie shares about her work at Hachette Book Group as its Vice President of Diversity and Inclusion, detailing their efforts to improve training programs and marketing strategies in these essential areas.
—
Watch the episode here:
Listen to the podcast here:
Diversity, Equity, & Inclusion: Initiatives And Challenges in Big 5 Publishing with Carrie Bloxson
I am excited to introduce our guest, Carrie Bloxson. Carrie joined the Hachette Book Group in February 2021 as Vice President of HBG's Diversity and Inclusion programs and strategy. Her objective is to create a more diverse, inclusive and equitable company with increased representation of people of color in HBG's leadership, workplaces and publishing programs. She was previously Interim CEO and Chief Marketing Officer at DoSomething.org, the largest social impact organization for young people in the world. Under her leadership, DoSomething received numerous social impact awards, including multiple Shorty Social Good and Digiday Awards along with OMMA Marketing Excellence, Civvy, Pollie and Reed Awards. She was also named a Top Women in PR Honoree for Social Impact in 2020 from PR Newswire.
Carrie was the Vice President of Marketing at HarperCollins for six years and launched a variety of audience development campaigns that contributed to multiple bestselling titles. Carrie's work was awarded the FutureBook award and a Webby shortlist nomination in 2016. She is the Cofounder of CMOs for Good, an organization of marketing leaders who oversee social impact, and a board member for Avenues For Justice, an alternative to incarceration program for youthful offenders that's located in New York City.
As our readers might have figured out, diversity and inclusion in publishing has become a topic that I feel passionate about and want to keep a conversation going about this important issue. I want to make sure it stays on people's radar. I also am in a quest myself to gain a deeper understanding of some of the dynamics, challenges, past limitations, as well as future opportunities, especially authors who are people of color, also for publishing itself. I feel that moving aggressively towards greater diversity and inclusion will help to revive publishing and potentially give it a much more vigorous future. I'm excited to have Carrie. We have a great conversation for you. I hope that you will find it enlightening, informative and inspiring. Enjoy.
—
Carrie, welcome to the show.
Thank you, Robin, for the opportunity for the platform to discuss my role. I'm so happy to be talking with you.
I'm happy to have you because this particular question of diversity in publishing is becoming more and more of a passion for me. I've been looking forward to this interview. Let's jump right in by having you share with us about your position at Hachette, which was created based on staff input. Can you tell us about your position? What led to that decision to create it?
Hachette realized they had a lot of initiatives, things they needed and wanted to accomplish on the DE&I front that are important not only for employees but to their business bottom line. DE&I had been something that Hachette was focused on for many years. In 2020, shortly after George Floyd's murder and the rise of the Black Lives Matter movement, Hachette had made public statements of support for racial equity and solidarity. It was important to the CEO, Michael Pietsch and to the leadership team that Hachette works toward a more intentionable, actionable commitment and had strongly messaged this to all employees that increasing representation from people of color at all levels but a concerted effort at senior levels was one of Hachette's highest priorities.
My role, which is the Vice President or Head of D&I, was critical for the company. One way that shows Hachette is looking for meaningful change in my role is that I sit on the executive team. I report to the SVP of HR, Andrea Weinzimer with the dotted line into Michael. Being on the executive team means I work in close partnership with HR, legal, the CMO, the head of corporate communications and many of the publishers, among others. That gives me access to the senior-most voices and allows me to best advocate for policy change at the corporate level. I find that to be an intentional way of making sure that DE&I is being addressed at the leadership level, which is important.
Publishers need to back up their DE&I statements with output, impact, outcomes, and metrics to show.
Click To Tweet
In terms of what I hope to accomplish, I am so passionate about whole things diversity, equity, and inclusion. A better and more inclusive experience for people of color and underserved identities is deeply important to me. I cannot express that enough. When interviewing for this position, I believe that this was a rare opportunity where my core values and shared beliefs about this are aligned with what Hachette's business objectives are, which is to be a respected publisher that values diversity, nurtures talent and that books are essential to a thriving, cultural landscape and as a great equalizer in promoting a healthy discourse in our society.
I'm still onboarding in many ways and meeting people for the first time. I haven't been to the office yet because of COVID. I've been doing everything remotely. I've spent doing a listening tour, meeting with as many people as I can across departments, sitting on subcommittee meetings with employee resource group meetings and getting an assessment of where people are, how they feel about the company, pain points, opportunities, needs, gaps and observations as it relates to DE&I. All of that is being distilled or aggregated into a specific DE&I vision of which I'm working on. To answer your question more specifically, because I know that was very top-level, I'll be looking into things like salary equity, more career development opportunities and eliminating situations where microaggressions are most common.
I am a person of color in publishing. I know firsthand what the experience is like for people. Moreover, I am a person of color in Corporate America. I know how emotionally exhausting the experience of feeling excluded and marginalized in the workplace feels like. Improving the base level of psychological safety and moving the needle on that tangibly is not only important for me but something that I'm excited about. I'm looking forward to furthering DE&I efforts externally as well, looking at ways to equitably support BIPOC and underrepresented authors, including BIPOC-owned bookstores, our vendors, suppliers and community partners who are invested in literacy and more importantly, our leadership.
That top-level view is helpful to give our readers that big picture. I want to jump over to another question that's related to what you were saying. I was speaking with a young Black woman who found a job in publishing. Her search was interesting. It's not just her experience but a big barrier to working in publishing is that the pay in general is low, which might be okay if you come from a wealthy family and they can subsidize your job, which has been a lot of the circumstance for people who are working in editorial and publishing. What do you do? How do you create a diverse team in this kind of environment where publishing isn't exactly the highest-paid career in general? Have you guys thought about any approach to that?
Yes. I've seen this trend and heard this story fairly consistently. In 2020, our CEO announced in all-employee-meeting at the end of the year that Hachette was raising the starting salaries in our higher cost of living locations specifically to address this issue. This was before I started. This is one of the ways that they want it to be actionable about being intent on making employment at Hachette an opportunity that more individuals of different economic means can take up.
It's an important step to being more inclusive and attracting talent from a wider range of backgrounds and life experiences. This is both an issue that will help become more inclusive for BIPOC and underrepresented staff. It's also helpful for attracting young people who come from a diversity of voices, who may not be able to afford a starting salary in New York if they aren't coming from a place of access or privilege. I'm excited about that opportunity and the raise of starting salaries.
Having said that, I don't think that this is the end solution. We have a lot more work to do on this front. That's comes from ensuring the hiring and onboarding process as bias-free and accommodates the varying types of life experiences and economic means. Remote working is certainly helpful here. That's another answer. We're certainly trying to expand outside of the publishing ecosphere, like looking at people who have adjacent skills but would seem to work quite well in publishing.
All of these are different variables that we're playing with. We are incredibly mindful of the fact that we know the starting salary can be an obstacle and trying to look for ways to overcome that. We have a recruitment subcommittee as part of Hachette that helps to figure out the best ways to network new individuals, whether it's at the entry-level or mid to senior levels. I hope to see some access coming out of that subcommittee as well.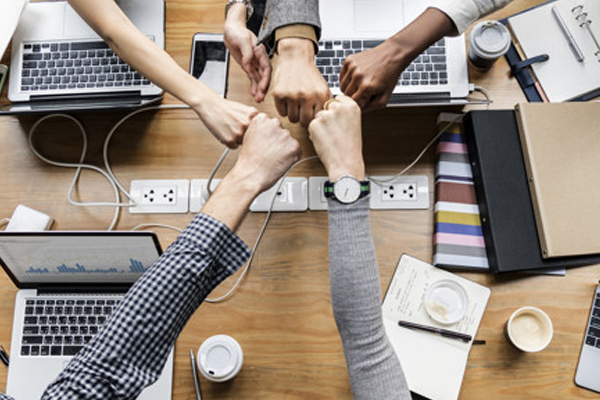 When you talk about adjacent skills that might still connect to publishing, can you give me an example? That got me in curiosity.
This is hypothetical. Let's say that if we were looking for somebody in the marketing team, it could have been the case that we were looking for someone who had publishing experience. In this case, we may elevate the skills of, "This is somebody who understands marketing and how to market to a diversity of audiences, platforms and media providers." What they're bringing is knowledge of how to market to a number of different audiences. While that person may not necessarily have a strong publishing background, there's a lot of learnings that we can figure out in terms of how we need to market to a wider variety of audiences beyond what we normally do. That's a place where we would consider a candidate that may not have been as strongly considered beforehand.
This is sounding to me like this could even be a great economic move for Hachette. To bring in people with competencies from other verticals that maybe tend to be even more profitable than publishing. It could be a great experience to cross-pollinate and bring in some new ideas and methodologies. That's something that I love about diversity. You get the benefit of so many different perspectives, which helps everybody, including your business.
That's proven, too. There are many studies out there that show that companies that have a diversity of life experience, thought and different backgrounds outperform other companies in terms of innovation, efficiencies and strong cultural engagement. It's a strength. It's not necessarily something that we should do because that's what someone says that we should do but it helps the bottom line. By opening up the criteria for who may be good candidates for publishing and thus creating more diversity makes us a stronger company overall because we're now looking at things in ways that we hadn't seen it. That innovation will hopefully continue to position Hachette as being a forward-leaning author and marketing partner.
It's exciting and smart on so many levels, which is great. We were focused primarily on the team within the publishing company, which is an area where BIPOC people are underrepresented and also underrepresented as authors. Let's switch gears to that direction. How do you think a publisher's choice is around what to publish or not impacts society in this idea of this constructive discourse?
Without question, there is such a deep responsibility for all publishers to generate greater equity, representation and diversity of ideas. That's probably the reason why this role is meaningful to me. As publishers, we are the gatekeepers of this medium of books that generate public discourse, shape our culture and the conversation about our culture. The responsibility of continuing to diversify perspective and diversity of thought is critical. As gatekeepers, we have to be responsible for ensuring that a diversity of voices and ideas, both the authors, editors, marketers, publicists, art directors or anyone who is represented at every step of the workflow and throughout the publishing ecosystem has some accountability here.
I also think that this is urgent work. I hope to use my role and this moment to push forward the difficult but necessary conversations about race, gender equity and representation that need to be had. Can it be uncomfortable? Absolutely. Is it necessary? Absolutely. If we're not having these conversations, which we are at Hachette, we risk losing this moment of opportunity, whereas an industry, most if not all of the major publishing houses, have publicly stated their commitments to making a change in representation. If we hold ourselves accountable to that then that is that moment lost.
Now is such a pivotal time. I see my role as an important component to this as a VP of D&I but there's more to it than that because DE&I has to be a business objective for publishers. It can't be a transactional piece. It can't be over here. It has to be ingrained part and parcel of the business. It's both setting diversity goals and objectives but going beyond that and moving past the good intentions, statements and goal setting to actual measurable change. It's not just saying that we are diverse but presenting as such and looking at what real impact and better representation can look like. It's walking the talk.
DE&I has to be a business objective for publishers. It can't be a transactional piece but an ingrained part and parcel of the business.
Click To Tweet
Now is when the real work begins because we, publishers, have made these statements. We need to back up those statements with output, impact, outcomes and metrics to show. I know that we're at the beginning of this process and it's going to be a long road. Here is where hopefully the publishers are looking at subject-matter expertise within the DE&I space to help guide them and say, "Here is what the measurable impact can make and continue or to be transparent about that to our readership, authors and the public."
You bring up a good point because it's one thing to say, "We have this percentage of BIPOC team members versus what we had before." The next and probably the more important questions are, "What is their experience? Are they feeling heard? Are their opinions at the same level?"
Here's where we are, "What is our goal going to be? Is this good?" I don't think anyone says, "This is good," but, "What are we going to do to increase that and by when?" What are we tracking toward is the other piece of that. It's both, "Here's where we are in the metrics and then here's where we want to be," which is the next step.
Tell us about this diversity gains in staff and book acquisitions in 2020, this report that came out.
This answers the question of, "What change is Hachette implementing? What outcomes are we hoping for?" It's an update on our DE&I efforts looking at the data through the end of 2020. It's looking at what we've done at the end of 2020. The report came out and it talks about the changes we're making and what we're tracking. A couple of highlights is we're seeing some gains in representation. We also looked at the work that we're doing across a number of different pillars.
If you look at culture and retention, you'll see that we launched seven employee resource groups to open the lines of communications for employees to share experiences, make recommendations for improvements to the leadership team and create a safe space to convene and feel a sense of belonging. We have ERGs for a number of different affinity groups. We also provided diversity and inclusion training for all of our employees. We're going to continue to reinforce training. I don't think we can have enough training or resources on microaggressions and unconscious bias in the office, how to be inclusive in your hiring practice and how to practice allyship. All of these are trainings that we'll continue to roll out.
On the publishing side, there are some new and exciting developments. We launched an imprint committed to amplifying underserved and overlooked voices, which is called Legacy Lit. It is a new imprint led by a VP and publisher, Krishan Trotman. She was also mentioned it in a New York Times article. She's super fantastic. I'm excited about that. We're also doing a lot to increase our marketing support specifically in making sure that we're equitably representing our BIPOC identifying and other traditionally underrepresented authors.
Making sure that there's representation on our website, our newsletters and across social. There are strong efforts to diversify our network of influencers and contributors from books to grammars to our reading groups, audiobook narrators and other freelancers. These are all great advances. It's the beginning of our progress. It's not a celebration or a proclamation of success in our report or anything like it. We realized that we have an enormous amount of work to do in many areas. Transparency is important. I agree that it is.
I also finished outlining a vision for the remainder of 2020 for the senior leadership team with very specific target metrics across publishing, leadership and culture in terms of what I want to do. It seemed to be well-received. Now that the strategic plan is out of the way, the real work will begin. I have a lot of projects that I have to get done. They all ladder up and support a lot of the initiatives that you see in that report. Here's where we are. There's some great progress and more to do. Hopefully, you'll see the results of that closer to the end of 2021. We're excited to keep reporting about it.
Let's talk about some of the negative impacts because you mentioned representation. That's a negative impact of not having a more diverse base of authors or team where somebody could look at somebody and say, "I want to be that when I grow up." Can you speak more to how does it negatively impact our society when we aren't conscious of this or proactively addressing this issue?
It was that I saw this article or perhaps when I was interviewing for the position at Hachette. The New York Times had a great article on this called What It's Like to Be Black in Publishing and interviewed Black people in various roles within the industry on their thoughts. It resonated with me as a woman of color who has worked in publishing for six years at another major publishing house before Hachette and also for me as someone who felt and experienced the negative impacts of underrepresentation firsthand, as did the people of color on my team that I managed.
Candidly, we all left more or less for that reason. It was demoralizing at times and I don't use that word lightly. I was acutely aware of the color of my skin in the office. I was often a few or sometimes the only person of color in many senior meetings. My voice felt quiet. I felt like I couldn't have a voice outwardly and yet I had to project confidence because I was a senior leader of the team. The unifying theme here is that it is a systemic problem and the same negative impacts of underrepresentation in publishing are similar to other places elsewhere where there are people of color who are underrepresented people as well. It creates bias, reinforces othering, both consciously and unconsciously and limits perspective. We lose perspective, which is hugely detrimental as publishers when we commit to publishing a diversity of insightful perspectives.
Those are two truths that cannot be held at the same time. We can't publish a diversity of insightful perspectives and not be diverse in how we're publishing. That's obvious but that is the crux of it. We need to have that diversity of voices in our ecosystem. What can be challenging is to push through this understanding from the experience as a person of color to a person coming from a place of privilege or access. That is what we're trying to reconcile with and understand with one another. That is a process and it's a long process of unlearning. Certainly, the people that I've worked with at Hachette are very open and supportive to this process of unlearning. That's great.
Underrepresentation hurts the bottom line, as we were talking about. There are tons of studies that show that diverse companies outperform other companies in terms of innovation and efficiency. It's the right thing to do but it also helps our business at the same time. It's essential for social and organizational well-being. It makes us stronger, more accessible, more useful and therefore, more valuable. If Hachette can be forward-leaning in this time in terms of how we look to increase our representation of people, then great. I'm happy to be a part of this company leading that charge.
It is a process and there are a lot of years that have already passed. If it were obvious, then this conversation would have been settled a long time ago. Once you see it, you can't work fast enough it almost seems because it's like, "Now, I want to fix it all at once."
I am not known for my level of patience. I want everything done three days ago. It's tough for me to be in this role and realize all of the things that I want to do and accomplish. I'm a team of one. Change is going to take a while. I wanted it to happen yesterday but that is what it is. At least, we are all aware of it and the people that I'm working with are excited and wanting to do more. I take that as a good sign and that is what I'm working from.
Publishers can't publish a diversity of insightful perspectives and not be diverse in how they are publishing.
Click To Tweet
First of all, have you encountered cynicism? If so or either way, how do you protect against cynicism at this time when we're facing this reckoning of pushing and the past treatment of authors of color, as well as people of color in publishing?
I appreciate that question because I had to ask myself that when I was a candidate for the role. It was probably one of the most difficult questions I had to reconcile with before accepting the position that my role is on the vanguard of this reckoning and publishing, this moment of consciousness. I'm putting myself out there and that opens me up for a lot of cynicism. I suppose the way that I reconciled that with myself is that I face cynicism almost every day in my day-to-day. I can put that aside, generally speaking. I'm a human being. It's hard. That cynicism is a motivation for me to keep working harder.
The other way I answered this question for myself too is, I have this opportunity to work with Hachette and support Hachette, a Big Five publisher, in this transformational reckoning as part of the leadership team of a company that wants to set the bar in terms of this transformation by making authentic steps toward moving forward to improving equity and inclusion. I may very well be the first Black woman on an executive team for a major publishing house. I don't know if that's true but it could very likely be true.
It's not true. It's nearly true.
Who's the other person?
I don't know. Even if it isn't, just the fact that you're not sure that you're not also is revealing.
I was having this conversation with somebody in publishing. These are my words, "My role alone is an accomplishment for representation in publishing in terms of breaking new ground." I take my role in that purpose very seriously because it's more than a job. It carries so much meaning for me personally and professionally. By being in the room with the executive team, there's a quiet power in that and for people of color and young people who are reading this and are wondering, "Is this the space I want to be in? Do I want to stay here? Is this where I want to invest my career?" Hopefully, my presence is a way to show them that this is possible. I'm cautiously optimistic at the work that the younger generations are doing.
The reality is the change is small. It's not going to happen tomorrow. That's super frustrating for me, who wants to do everything but I do believe that I can make things better, albeit incrementally. I am here in this role for cultural and transformation change, nothing less. That means advances, not transactional work, not checking off the boxes, nothing short of creating more, bigger and better opportunities by and for people of color. That is what I say when young people are asking me about, "What should I or shouldn't I? What should I be thinking?"
It is also those same people who inspire me every day. I'm inspired by Krishan, who started her imprint, and Nana who is a new publisher for our Balance book imprint under GCP. I'm inspired by the leads of our employee resource groups who are creating these safe spaces to have conversations, speaking up, and giving me candid feedback. I'm inspired by the young people too who speak up for allies for these underrepresented communities. This is something that I didn't see in publishing years ago and I'm seeing it now. I also take that as a very good sign too.
I would love for you to speak more about this younger generation, the Millennials and Gen Z because they get a bad rap when people talk about how they are as employees. Frankly, even in my own boutique publishing consultancy, I have benefited so much from their level of wokeness. They have been invaluable in catching misrepresentations of history because the author and the editor were treated a different way. Everything from that to listening to an interview and saying, "You might want to maybe not run that episode because you didn't know what you were talking about." Can you share more? I feel like this generation, first of all, is so unfairly maligned. It prevents people from seeing the massive opportunity of having these kids who have been raised in a completely different way of accessing information. I want to know what you have to say.
I have a deep respect for the younger generations. I say younger because I am in the old, gray hair, trying-to-hide-it place. I'm in the old person category. Before this role, I worked at a social impact organization for young people. My staff was majority young people. I learned so much from the culture and perspectives that they had. The hierarchy was not something that they were interested in for sure, in a respectful way. Speaking up is something that they're interested in. As I grew up in Corporate America, I did not speak up. That wasn't something that one did. It was more about how hard you worked, staying quiet and saying yes.
Having somebody give me honest and candid feedback in a respectful way is so invaluable. DE&I decisions and choices cannot be made in a silo. I realized that I am the VP of D&I but I simply cannot represent the perspectives or identities of every single underrepresented, marginalized identity out there. It's impossible. In the younger generation, there's so much to learn, hear from and gather those perspectives. It is invaluable. One of the things and patterns that I've seen across a number of my roles is that by giving a safe platform for young people to feel like their voices are being heard and that they're being taken seriously, it's not that their voices necessarily count as a vote but that their voices are valuable for informing how that direction happens is important so that they don't feel marginalized, siloed and discredited.
I would love to figure out a way to work more closely with those younger voices so that as we make DE&I decisions, we're doing it in alignment in direction with the company. That will only continue to contribute to an engaged culture. We're talking about Gen Z and Millennials to some extent too but being the most culturally and racially diverse generation of all time. That is an experience that I don't have because I did not grow up like that. I grew up being the opposite. That diversity of life experience is something that we cannot take for granted.
It would be difficult to overestimate its value. I'm older than you. We just don't have the benefit of the kind of perspective that generation has, the kinds of awareness they have and the kinds of things that they were involved with even before they got to college. They bring a perspective that is invaluable and I can imagine being the most diverse generation in particular around this DE&I conversation that they have a particular role.
They do and it's important to them. I'm speaking very generally here. It's a square part of their core values, identity, how they see themselves at work and what choices they make. It's interesting to see how people's identities are informed by the choices that we're making as a company and whether or not they want to be there. That shows a lot of principled integrity. There's a lot to learn from and adopt in terms of how we want to shape our culture.
That's another thing that occurred to me when you said that. Also, if you want to attract the best up-and-coming talent, that's a factor that this generation is looking at, "What is the moral stance at this company? Does it align with how they operate not just what they say but what they do? Does that align with what I want to contribute to?"
The natural diversity of life experience is something that everyone must never take for granted.
Click To Tweet
They're doing their homework. They know the difference between authentic and transactional.
It's a generation that could operate an iPad before they could write their name.
My daughter is squarely in that. She is a gamer. I don't even know what is going on in there and I can't figure it out. They grew up with things being on demand.
Everything on the fingertips.
It has changed now. I fully respect and I'm looking for opportunities to work more closely with the younger generation at Hachette as well.
This has been informative. I'm grateful to you for coming on the show to share about these incredible initiatives from Hachette. I know other of the Big Five publishers are doing their own things in their own ways. I'm hoping that this continues to spread, grow and develop. Is there anything that we didn't talk about that you would love to share that we didn't get a chance to get to or any final thought you would like to leave our readers?
Keep looking out for Hachette's communications. We do plan to be transparent with our DE&I efforts. I'm excited to talk about what's coming up next. Stay tuned.
Maybe we can have you on again, check in and see how things are going.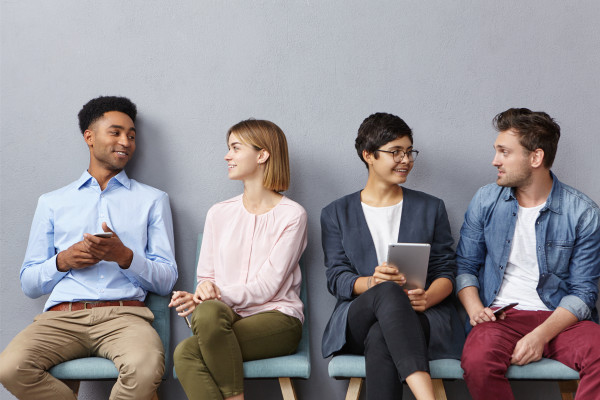 I would love to do that and to be accountable, too.
It would be fun to have you on again.
For sure, Robin.
Carrie, thank you for your time.
Thank you. I'll talk to you soon.
You, too.
Take care.
Important Links:

About Carrie Bloxson
Carrie Bloxson (Head of Diversity and Inclusion) joined Hachette Book Group in February 2021. Carrie oversees HBG's diversity and inclusion programs and strategy with the objective of creating a more diverse, inclusive, and equitable company with increased representation of people of color in HBG's leadership, workplaces, and publishing programs. Carrie was previously interim CEO and Chief Marketing Officer at DoSomething.org, the largest social impact organization for young people in the world.
Under her leadership, DoSomething received numerous social impact awards including multiple Shorty Social Good and Digiday awards, along with OMMA Marketing Excellence, Civvy, Pollie and Reed awards. She was also named a Top Women in PR Honoree for Social Impact in 2020 from PR Newswire. Earlier, she was Vice President of Marketing at HarperCollins for six years and launched a variety of audience development campaigns that contributed to multiple bestselling titles. Carrie's work was awarded the FutureBook award and a Webby shortlist nomination in 2016.
Carrie is a co-founder of CMOs for Good, an organization of marketing leaders who oversee social impact, and a board member for Avenues for Justice, an Alternative to Incarceration program for youthful offenders in NYC.
Love the show? Subscribe, rate, review, and share!
Join The Author's Corner Community today: